2022 Online Annual Fundraising Conference
The 2022 Annual Papillon Fundraising Conference was held online again.  The great speaker line up included: Keynote speaker, Birger Lundgren, innovator and social entrepreneur who is determined to find a solution to the apartheid-era of pit toilets that have STILL not been eradicated decades after democracy in South Africa. www.sanitationambassadors.org

Regular Papillon Conference presenter, Reana Rossouw, hosted a panel of donors: Derek Lubner (MAID Foundation), Fikile Kuhlase (Old Mutual), and Tebogo Molefe (IDC). Fundraising consultant, Melanie Jackson, and fellow experienced fundraisers, Marisol Gutierrez , Mike Mailula, Carolin Gomulia, and Blessing Tsiga, called for questions early in order to carefully prepare for the excellent advice that they shared. In keeping with the prepared question theme, another Papillon Conference regular and highly respected non-profit lawyer, Ricardo Wyngaard, called for questions ahead of the conference and, in line with his trademark thoroughness, provided many answers to the questions that plague our sector daily. Papillon founder, Jill Ritchie, addressed questions on one of her areas of speciality, raising money from the UK for organisations and universities outside of the UK.


Taking advantage of having to be online, outstanding global speakers contributed their wealth of knowledge: Ligia Pena, from Canada, on legacies, Jane de Ste Croix, from the UK, on a community fundraising initiative in honour of Archbishop Desmond Tutu and Dr Carolyne A. Opinde, also from the UK, reminded delegates that everyone in an organisation is (or should be!) a fundraiser.

Respected fundraising consultant, Merle Brown, shared an extensive list of sources of funding to challenge the thinking of the narrow sources of vitally needed money that, if not broadened, place organisations in jeopardy of closing. Anne-Marie Stephenson, who is not only a respected consultant but also passionate about ethics in the sector, shared obvious (but, sadly, sometimes missing) best-practices.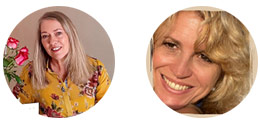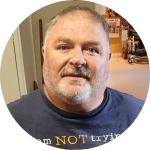 What would a Papillon Fundraising Conference be without the indomitable Ari Seirlis? Back again by popular demand, Ari encouraged everyone to investigate income-generating initiatives and move away from only raising money to resource their NPOs.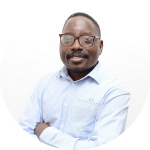 And a huge thank you to Arnold Netshambidi for updating delegates on the free and nearly-free software and tech support enabled by Phambano Technology Development Centre www.phambano.org.za
NPO and fundraising consultant, Carolyn Gomulia, shared excellent tips on preparing winning proposals and consultant and Dalene Swart, highlighted potential support from payroll giving.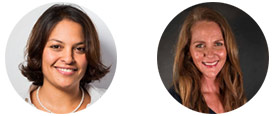 Two more Papillon Conference regulars, Catherine Du Plooy from BackaBuddy and Laura Bergh from The Greenlight Office, did not disappoint. Catherine shared wonderful insights into the Passion Economy and Laura, reminded everyone of how non-negotiable and vital having MEL systems in place to demonstrate impact (and not just to satisfy donors but as it's the right thing to do). It was also great to have Ntsiki Dwangu back to share her tips on nurturing corporate donors, two years on.
Onyi Nwaneri is one of the few people who both understand the complexities of BBBEE legislation and, vitally, can impart how NPOs can benefit. Her talk was, once again, well received.

Delegates' feedback demonstrated how impressed and moved they were by two incredible young men, Tsotang Mathabela and Anda Mazantsana, who had tough young lives and found themselves living on the streets of Cape Town. Given sanctuary by The Homestead, these amazing, strong adults are, today, part of an alumni group, formed by former Homestead residents, supporting children currently in the organisation's care and each other, as a family. They demonstrated that alumni groups are not restricted to upmarket schools and tertiary institutions.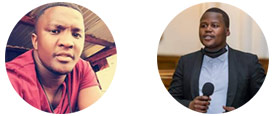 Papillon Fundraising Conferences always deliver something new and innovative. Delegates were delighted to have renowned playwright, Mike van Graan, tell about how a small initiative to support people in the performing arts, unable to work during the pandemic, has grown into the STAND Foundation.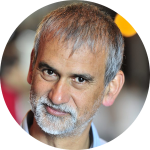 I enjoyed the conference and it was very informative. The panel delivered presentations tailored to challenges that NPOs face during COVID-19 and alternatives to working through it. My colleague and I will share what we learned with the team next week. The topics were well chosen, and I look forward to the next conference. Much thanks and appreciation to Jill.
It was the best online conference I have ever attended. Jill was wonderful and a great MC and held the whole conference together so very well with all her amazing experience. The experts that were called upon to give their time and knowledge and share their experience, were well selected. Although I have been involved in the NPO field since 2005, I learnt so much and am still learning and would have been disappointed if I missed this wonderful conference.
Thank you for all your "behind-the-scenes" hard work. The conference was so incredibly informative, and I am walking away from this with renewed energy and vigour to get going.
Thank you so much for this, and the conference has been incredible and such amazing value for time and money!!
The conference was very refreshing & insightful. I enjoyed the variety of topics and learned a lot. Congratulations to the Papillon team for putting together a fantastic conference at a very reasonable cost. Jill's punctuality and adherence to the schedule were handled in a professional and strict manner, ensuring that delegates got the most out of the conference.